5 Outstanding Christmas Inspirations
I just wanted to say a quick "Merry Christmas" to all of you that read this blog! This has been my first Christmas season blogging and it has been so fun! I have so many new blogging friends that have so many beautiful and creative ways of celebrating this season and that have reminded me that the important thing isn't perfections, but enjoying this season together. Here are 5 outstanding Christmas Inspirations from some of my blogging friends:
Lauren from Bless'er House has exactly the style I would love to emulate. She filled her home with rustic decorations, all while keeping things light and cheery on a tight budget. Be sure to look at her entire home tour here, you won't be sorry!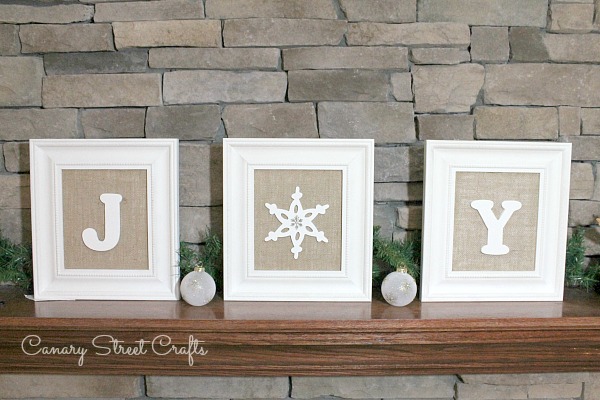 At Canary Street Crafts, Amy and Vicki gave tons of great tutorials for inexpensive Christmas crafts all through the season. I especially loved this JOY art from this post.
I've been adoring Making it in the Mountain's nature inspired decorations all season long, like these glass glitter pine cone ornaments.
Sarah, from Ruffles and Rainboots gave some awesome gift ideas, like these bath bombs.
The whimsical decor from Our House Now a Home, kept me checking daily for a new post to see what else Emily would come up with, like her pretty mantel decorations.
I hope today and tomorrow fill your hearts with joy and warmth as we wrap up 2014's excellent Christmas season. Enjoy your family and loved ones and the knowledge of the gift that came to change this world forever two thousand years ago.