Restoration Hardware Holiday Tree Knock Off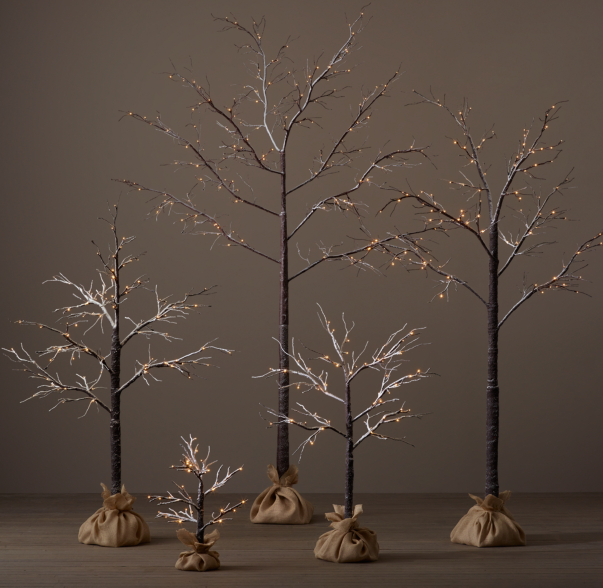 One of my favorite bits of mail to get is the Restoration Hardware catalogs. They are HUGE and have tons of inspirational photos. The best was this years Christmas issue. I loved how simple and clean the decorations looked. While feasting my eyes on the pages, I stumbled on these gorgeous little trees:
I realized pretty quickly that this would be a really fun DIY project! You can make them too! They take no more than 45 minutes to put together and bring the perfect whimsical touch to your Christmas decor!
Supplies you will need are:
A tree branch (look for one that's pointing upwards to get a more "tree like" look) or small sapling.
An old coffee container or empty bulk Ketchup bottle
Newspaper scrap
Painter's drop cloth
Twine
Decorations
Here is how my Restoration Hardware Holiday tree knock off project turned out:
To be perfectly honest, I like the way mine look better than the magazines! The best part is they were totally free to put together. If you would like to make some just like them, hop over to See Vanessa Craft where you'll find this post as part of the 20 Crafty Days of Christmas. See you there!